4.a. Using ShareASale:
Piggy Cards is on ShareASale! (MerchantID: 131463) Send us an affiliate request on ShareASale, and we will review the application.
Our ShareASale Policy
https://piggy.cards/index.php?route=information/information&information_id=31
We also list all of our coupons and deals in ShareASale to make the integration easy!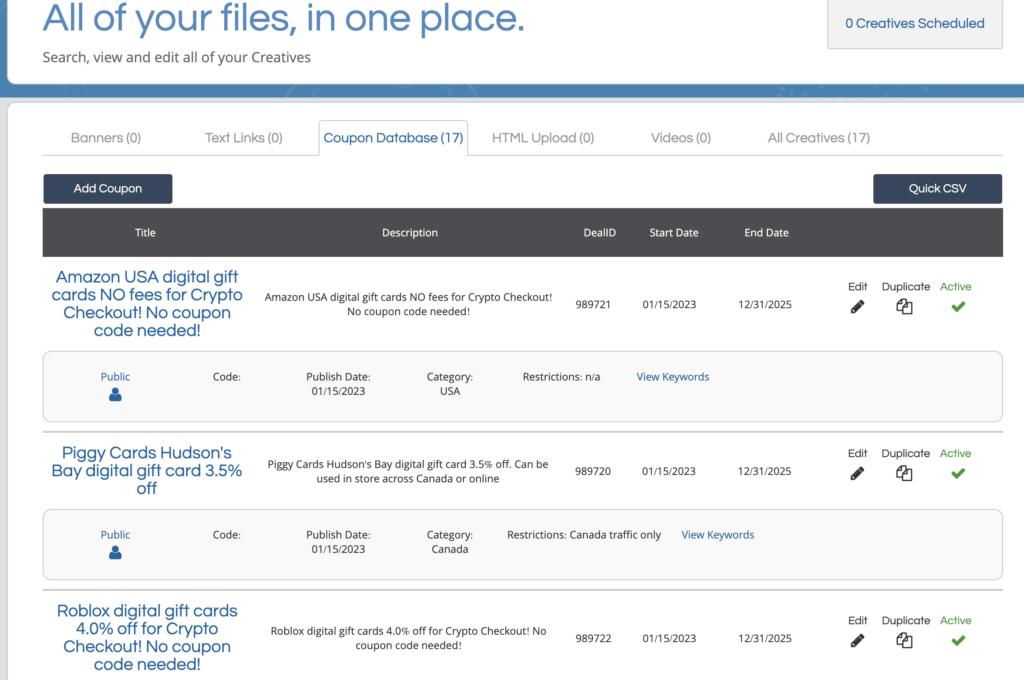 4.b. Using Piggy Cards In-House Affiliate Referral Program
How to join Piggy Cards Affiliate Program (Referral Program) & earn passive income?
Our In-house Affiliate Policy
https://piggy.cards/index.php?route=information/information&information_id=14