Dogecoin's Journey
The Dogecoin (DOGE) was launched in December 2013 by two software engineers (Jackson Palmer and Billy Markus), a slightly tweaked copy of Litecoin. The logo for this coin is the image of the Shiba Inu dog (an ancient Japanese breed of dog).
Dogecoin was originally a joke cryptocurrency, taking its name from the "doge" internet meme: a picture of a shiba inu dog talking in Comic Sans font. The idea was to have fun and be silly with a cryptocurrency that was cheap enough to mess around with—each coin was worth a fraction of a cent. Dogecoin fans (nicknamed "shibes") gathered on the Reddit forum /r/dogecoin. They would tip each other dogecoins for amusing comments.
What started as a joke has become one of the most popular cryptocurrencies. Thanks to its fervent community, Dogecoin has gained mainstream adoption and continues to build its notoriety. The success of Dogecoin is closely intertwined with Elon Musk's passion for it. Musk began tweeting about Dogecoin in early 2021, sharing a Lion King DOGE meme. That kickstarted a furious DOGE rally — with temporary dips — that culminated in Musk's appearance on Saturday Night Live.
After the SNL appearance, DOGE crashed despite Musk's promises to moon its price. In the following months, Musk seemed to lose interest, and the price of DOGE has tumbled over 70% from its all-time high. However, Musk still wields power over Dogecoin, as occasional tweets indicate.
More details about Dogecoin's history can be found on Wikipedia.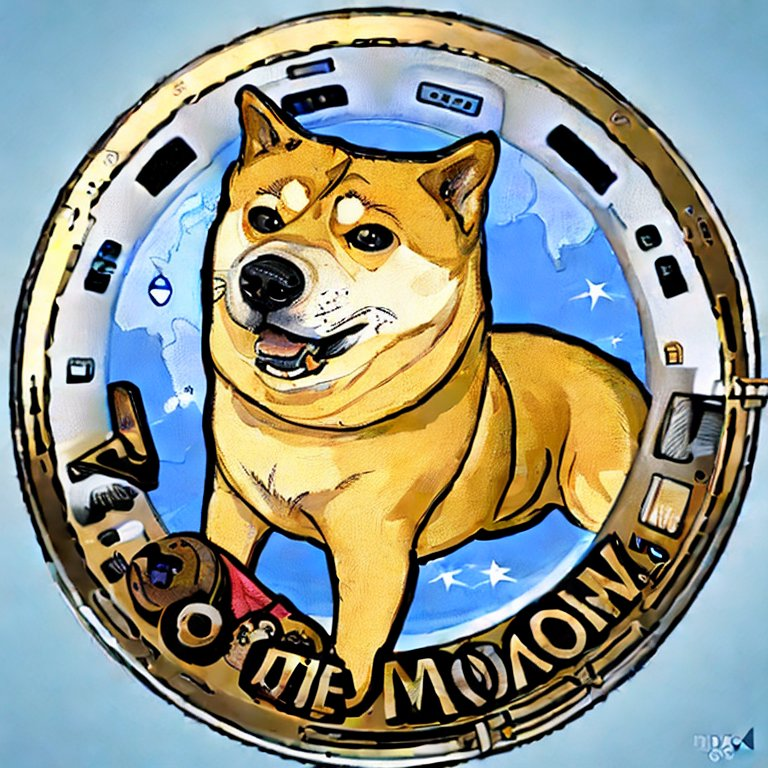 Is Dogecoin technically sound?
Although Dogecoin started as a means to poke fun at the wild speculations in cryptocurrencies, it is an open-source peer-to-peer digital currency based on the Litecoin scrypt algorithm. The Scrypt algorithm allows for an easier transaction process and quick confirmation of the transaction as compared to the conventional blockchain technology.
Dogecoin is mined through an auxiliary proof-of-work mechanism (AuxPoW), slightly different from PoW per se, as it can be mined in combination with other cryptocurrencies that share the scrypt algorithm.
Both Litecoin and Dogecoin can be mined with simpler systems like Central Processing Units (CPUs) or Graphic Processing Units (GPUs) which were used for mining Bitcoin in the early days. The more accessible equipment makes Dogecoin mining available to the everyday user who wants to participate in the network as a miner. Scrypt has a slow and memory-intensive key derivation process, making it harder for engineers to create specialized hardware, i.e., ASICs, to mine the coin.
As Litecoin and Dogecoin share the same hashing algorithm, it's possible to mine both cryptocurrencies simultaneously in a process called merged mining which helps secure the network, allows miners to receive a higher reward from two streams of revenue, and makes the mining process less energy-intensive.
In comparison to Bitcoin and Litecoin are actively managed, and frequently updated to address bugs and shortcomings, Dogecoin does get updated occasionally, the release history can be found at dogecoin's github.
Dogecoin Transaction Fee, Speed, and Supply cap
Dogecoin's transaction fee is relatively low, the average transaction fee of the past 3 years is 0.078 USD according to bitinfocharts.com.
Dogecoin takes 1 minute to execute one block which makes it 10 times faster than Bitcoin. It can do 30 transactions within one minute of getting confirmation from the cryptocurrency exchanges.
The exact time to complete a Dogecoin transfer depends on the type of wallet that's being used. The official wallet of Dogecoin, Dogecoin Core, provides a better transfer speed than a cryptocurrency exchange.
For example, when transferring DOGE to Coinbase or Binance, which requires 60 confirmations each, it can take up to 1 hour to complete. On Kraken, however, the transaction time is around 40 minutes since there are only 40 confirmations needed. Other factors, such as network congestion and wallet addresses, are equally important factors in the Dogecoin transaction speed.
Unlike Bitcoin, its supply isn't limited — currently, there are 132.6 billion DOGE in existence, and more may be minted.
Dogecoin Price History
Dogecoin's price was relatively flat for seven years from December 2013 to December 2020.
Dogecoin's trading volume momentarily eclipsed that of Bitcoin and all other cryptocurrencies combined in January 2014.
On May 6, 2015, Dogecoin briefly attained a price of $0.0000869, its lowest price since its creation.
In early 2018, Dogecoin's price rose briefly but soon followed the same fate as other cryptos, as the crypto market collapsed following the bitcoin crash (also known as the 2018 cryptocurrency crash).
In January 2021, following the remarks made by Tesla CEO Elon Musk on January 28 and 29, Dogecoin's value increased by about 339% to $0.032642.
On May 8, 2021, with a price of $0.682 per Dogecoin, the crypto briefly attained its highest price since its creation.
On Jan 8th, 2023, The live Dogecoin price is $0.073606 USD with a 24-hour trading volume of $ 249 million USD. The current MarketCap ranking is #9, with a live market cap of $ 9 billion USD.
What Can Dogecoin Be Used For?
Tipping tool, Reddit and Twitter
Dogecoin has been used primarily as a tipping system on Reddit and Twitter to reward the creation or sharing of quality content. You can get tipped Dogecoin by participating in a community that uses the digital currency, or you can get your Dogecoin from a Dogecoin faucet. A Dogecoin faucet is a website that will give you a small amount of Dogecoin for free as an introduction to the currency, so that you can begin interacting in Dogecoin communities.
Buy Gift Cards with Dogecoin
Gift cards are an easy way to buy stuff with Dogecoin online or in-store. Piggy Cards gives Dogecoin users a quick and safe way to buy gift cards with crypto. With 300+ gift cards to choose from, there is an endless amount of places where you can use Dogecoin and things you can buy with Dogecoin.
Popular gift cards you can buy with Dogecoin include:
Others
A number of traditional companies have moved to make Dogecoin a payment option.
Here's a list of some companies that currently accept Dogecoin payments:
Many fraudulent websites will try to fraud your crypto payment. So make sure to double-check the website using IsLegitSite (Check if Website is Legit or Scam, Check Site Reputation | IsLegitSite )