Written by Piggy.Cards
Solana lovers! If you would like to spend Solana in your daily life, or if you have some spare Solana in your favorite wallets like Phantom, the great news is that Piggy.Cards now accept Solana as a payment to buy 400+ brands of digital gift cards! This also means you can use Solana to buy an iPhone, an REI tent (5.5% off), a L.L. Bean cloth (5.5% off), your next Airbnb stay (2% off), or your next flight (2~3% off), etc.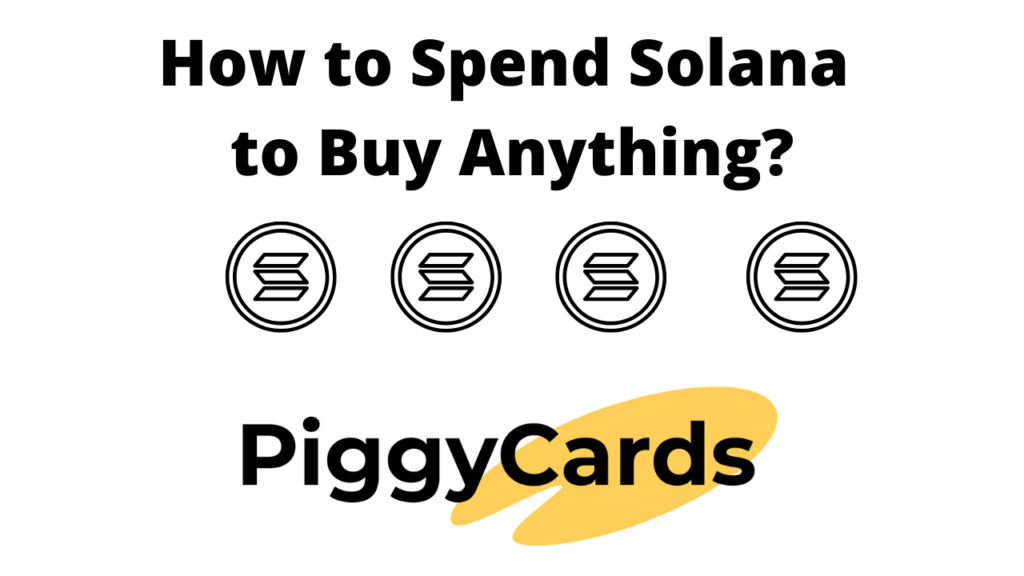 Step 1: Follow Piggy.Cards on Twitter (@Piggy_cards) and Reddit (r/PiggyCards)
Below are five easy steps from shopping for digital gift cards on Piggy Cards using Solana!
If you want to save more, follow our Twitter (@Piggy_cards) and Reddit (r/PiggyCards) as we provide $20 coupons each week for Solana lovers!
Step 2: Visit piggy.cards to find the gift card(s) you want to purchase.
Need suggestions? You can pick cards from the popular section on the home page.
Want to explore? You can use the menu bar to navigate the categories (Ecommerce & Retail, Food & Restaurant, etc.) you are interested in.
Know what you want? You can use the search bar to enter keywords to find your gift card.
Step 3: View product details and enter the purchase amount.
Some gift cards allow you to customize the card value amount within a price range, while some offer different value options for you to choose from.
You can select one or more for each gift card.
After entering the purchase amount, you can add the gift card to your shopping cart or continue to check out.
Step 4: Checkout with the crypto payment you prefer and proceed with your coin wallet safely and seamlessly
Piggy Cards supports 26 different types of cryptocurrencies: Solana, Bitcoin, Ethereum, Cardano, Bitcoin Cash, Bitcoin SV, Dogecoin, Polkadot, Litecoin, Nano, OmiseGo, Paxos Standard Token, Qtum, Tron, True USD, USD Coin, Tether, Voyager Token, Stellar, or other payment methods.
Piggy Cards values the security of your personal information as a prime priority. It only collects your names, country/state and verifies your email address to ensure you will receive your digital gift cards. We don't require any Know Your Customer (KYC).
You can check the checkbox of using your information to create an account and enjoy up to 18.5% cashback per order! (New User Sign Up Offer)
By clicking the Checkout button, you will open the secured and direct page accessing your coin wallets to proceed with payment by mobile phone or desktop gateway.
If the transaction amount exceeds $20, you could choose more than bitcoins ($BTC). Simply click on the "select crypto" drop-down menu
Step 4: Receive emails of your order confirmation and digital gift cards.
You will receive an email to confirm the order was placed and find your order number immediately.
You will receive a follow email in a few minutes to find your purchased gift card(s) and make a download with the secured PIN.
Hope you have a great purchase with crypto and enjoy your gift cards!
We provide excellent products and service. Check our Google Reviews here!
If you have any questions, feel free to reach out to Piggy.Cards at support@piggy.cards