Since Ethereum ($ETH) launched in 2015, it has grown into the second largest cryptocurrency in the world as of 2022, with a robust ecosystem around it. Ethereum continues to improve itself. For example, after the $ETH merge in September 2022, the Merge has reduced Ethereum's energy consumption by ~99.95%. However, as of 2022, most merchants still do not accept $ETH as a payment method. That is where Piggy Cards comes to help. Below are 4 easy steps to spend your $ETH in your daily life with 400+ brands of gift cards such as Amazon, Apple, Airbnb, Home Depot, Delta Airline, LL Bean, REI, Roblox, Target, etc.
Step 1: Visit piggy.cards to find the gift card(s) you want to purchase.
Need suggestions? You can pick cards from the popular section on the home page.
Want to explore? You can use the menu bar to navigate categories (Ecommerce & Retail, Food & Restaurant, etc.) you are interested in.
Know what you want? You can use the search bar to enter keywords to find your gift card.
Step 2: View product details and enter the purchase amount.
Some gift cards allow you to customize the card value amount within a price range, while some offer different values options for you to choose from.
You can select 1 or more for a gift card.
After entering the purchase amount, you can either add the gift card to your shopping cart or continue to check out.
Step 3: Checkout with the crypto payment and proceed with your coin wallet safely and seamlessly
On top of $ETH, Piggy Cards also supports 19 different types of cryptocurrencies: Bitcoin, Ethereum, Cardano, Bitcoin Cash, Bitcoin SV, Dogecoin, Polkadot, Litecoin, Nano, OmiseGo, Paxos Standard Token, Qtum, Solana, Tron, True USD, USD Coin, Tether, Voyager Token, Stellar, or other payment methods.
Piggy Cards values the security of your personal information as a prime priority. It only collects your names, country/states and verifies your email address to ensure you will receive your digital gift cards. We don't require Know Your Customer (KYC).
You can check the checkbox of using your information to create an account and enjoy up to 18.5% cashback per order! (New User Sign Up Offer)
By clicking the Checkout button, you will open the secured and direct page accessing your coin wallets to proceed with payment by mobile phone or desktop gateway.
In the "Select Crypto" section, please click on the drop-down menu: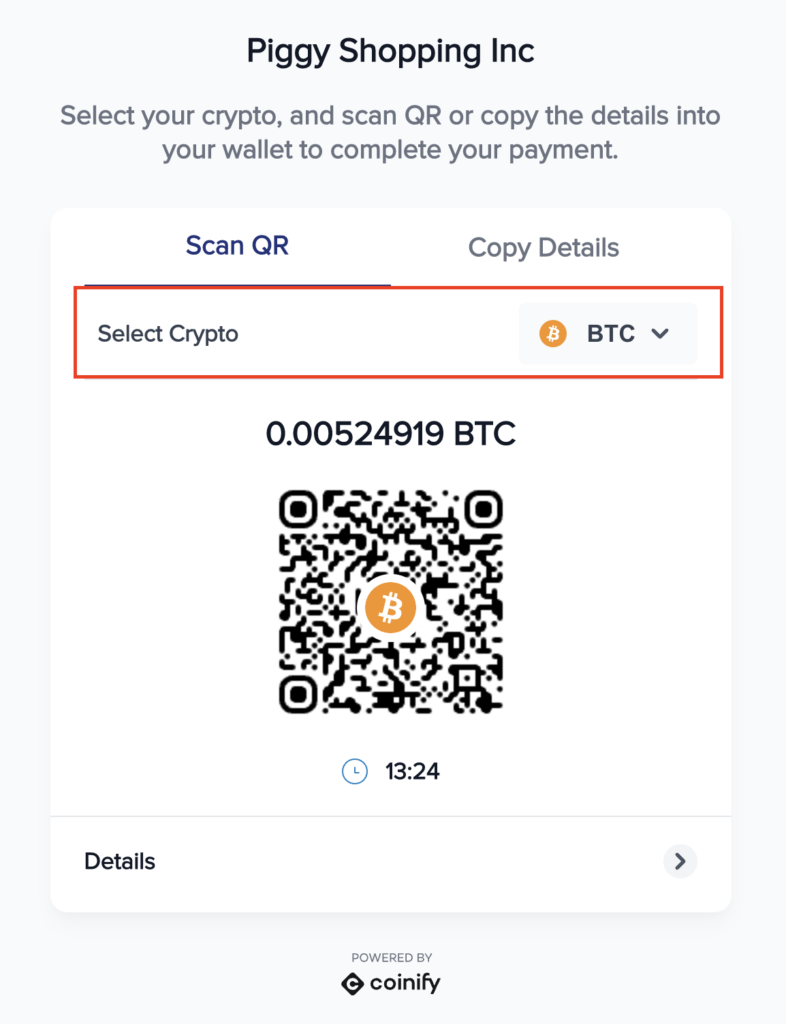 Select "Ethereum" and finish the payment with your favorite crypto wallet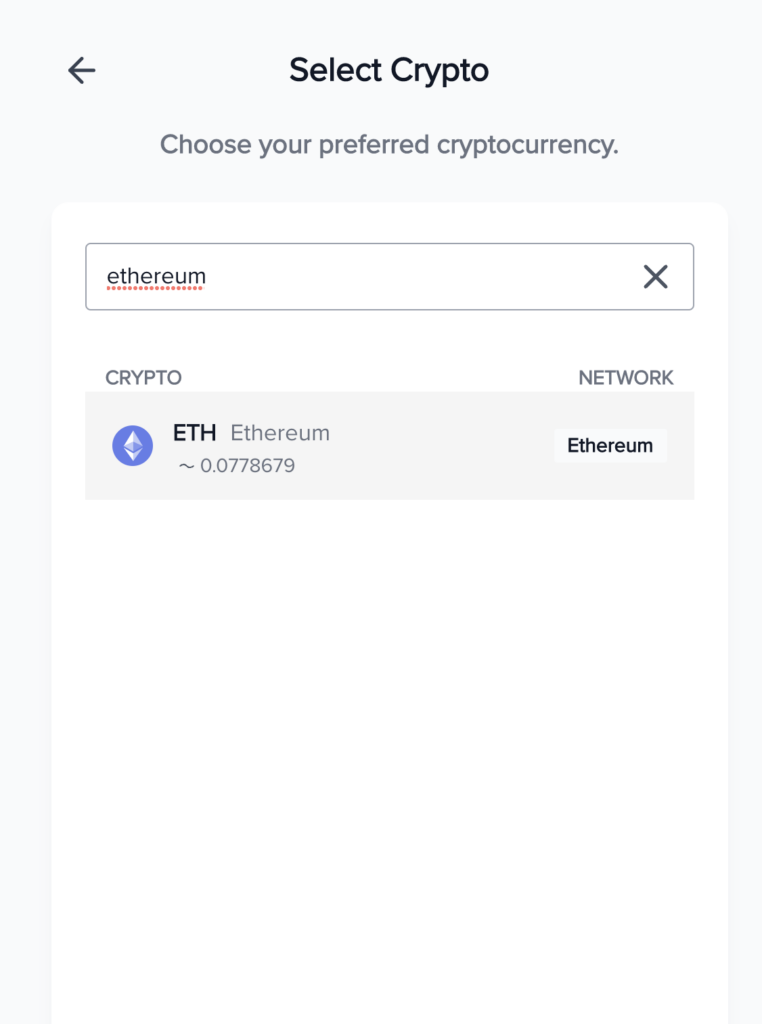 Step 4: Receive emails of your order confirmation and digital gift cards.
You will receive an email to confirm the order was placed and find your order number immediately.
You will receive a fast follow email to find your purchased gift card(s) and make a download with the secured PIN.
Hope you have a great purchase with crypto and enjoy your gift cards!
If you have any questions, feel free to reach out to Piggy Cards at support@piggy.cards